Recap- 
Every one at KKN blames Kabir for favouring Dr. Sinha on his show. Women's rights Activist Neela Joshi demands for an apology from KAbir and KKN which Kabir refuses saying that every one has the right to voice his opinion in democracy. Kabir asks Lakshman to find out how Tarini's name was leaked in media. 
Ananya hears all this and asks Kabir why is he not defending himself?  Kabir tells her that when a person is accused of something everyone goes after him but no body goes after the person who has accused that person. Ananya tries to tell him about his dad but Kabir stops her saying he is not interested in listening about her father. Rony asks Anaya what happened with Kabir she tell him she has again been scolded by Kabir but this time it was more of concern. She decides to collect information about Neha Kapoor and so decided to go to the hospital for further investigation.
Review- 
Ananya starts her investigation in the hospital where she asks other interns about Neha Kapoor. There she meets Neha's best friend who tells her that Neha is the daughter of the Administrative head of the hospital. Ananya is surprised by the informations as none of the channels or the police has reported this information. She decides to get more information from the hospital and calls Kabir, but he doesn't responds to her call. In the hospital a doctor looks familiar to Ananya but she ignores it. Kabir takes a very filmy entry in the hospital as Dr. Ram Prasad Pandey.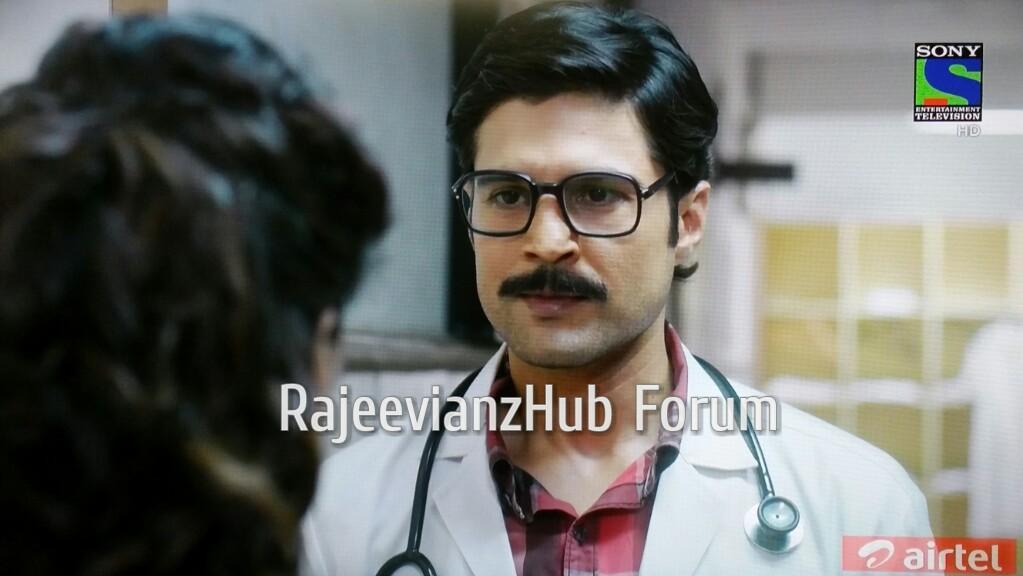 He gets friendly with a compounder who tells him that the molestation case of Dr. Sinha has happened in the the storeroom of the hospital. This surprises Kabir as according to statement given by Neha, the incident took place in Dr. Sinha's cabin. Anays tries to find out more about Dr. Sinha but no one in the hospital is ready to tell her anything. She tries to go inside Dr.Sinha's cabin when Kabir comes there and Ananya is surprised to see him in that avatar.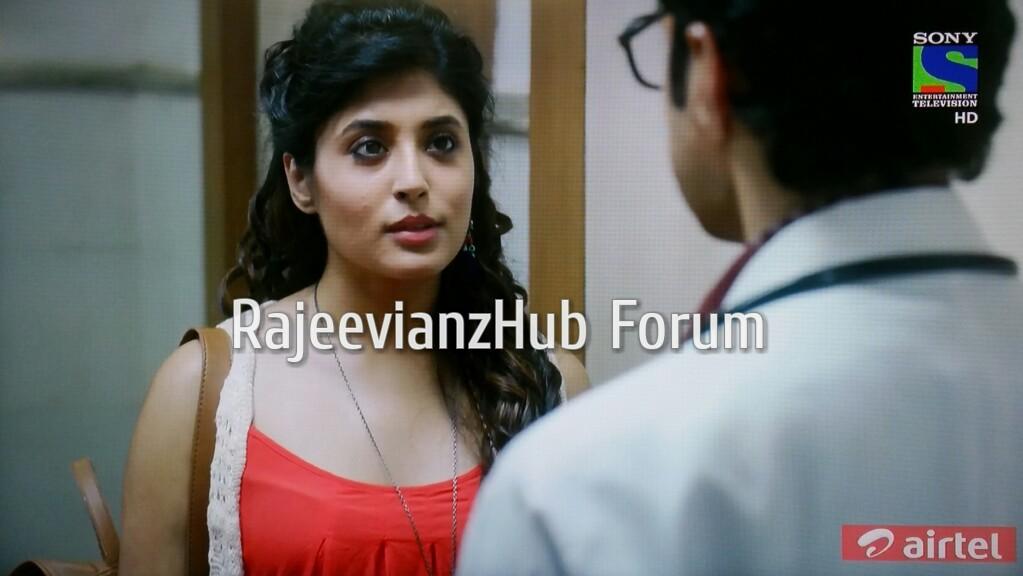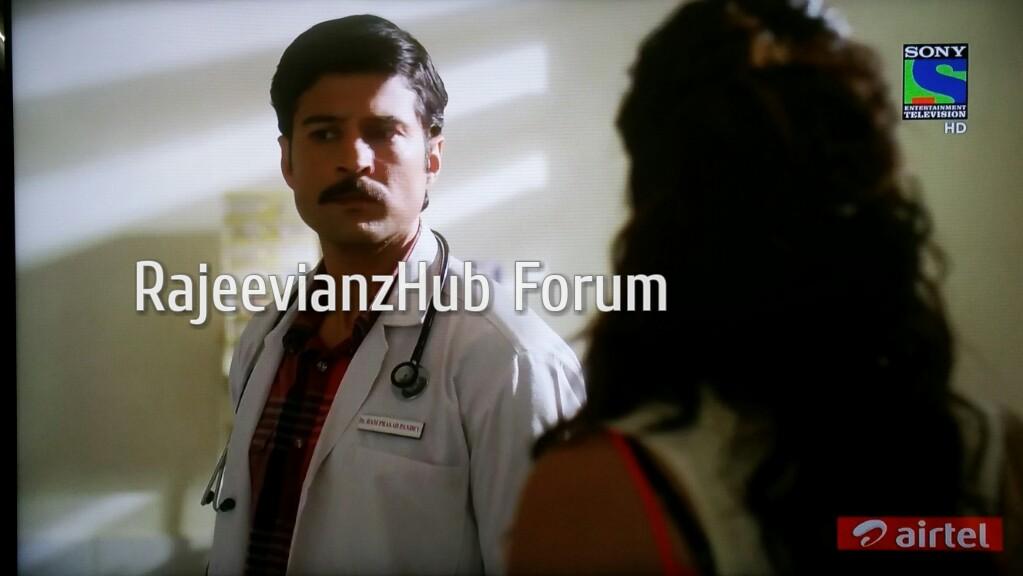 Kabir sends the compounder to get keys fro Dr.Sinha's cabin. While waiting for the compounder to return they meet the Astt. Admin head of the hospital who asks Kabir who is he? Kabir confuses him and makes him open Dr.Sinha's cabin and starts searching for the case file of Harvinder Singh Rajpal. There Kabir & Anaya share small moments together
 but finally succeeds in getting the case form and blood report of Harvinder Singh Rajpal.  The confused Asst. admin calls up the Chief Admin's secretary who tell him that no such doctor has been appointed in the hospital to replace Dr.Sinha. HE rushes to Dr.Sinha's cabin but Kabir was not there. Ananya tells him that even she is waiting fro Kabir. 
On the other hand Kabir is seen at come corner of the hospital calling Dr. Sinha. HE asks him why is he not saying anything in his defence to which Dr.Sinha tells him that he has already lost his son and now her daughter is being threatened. So he doesn't want to loose her. Kabir tells him he understans the pain of loosing closed ones and disconnects the call.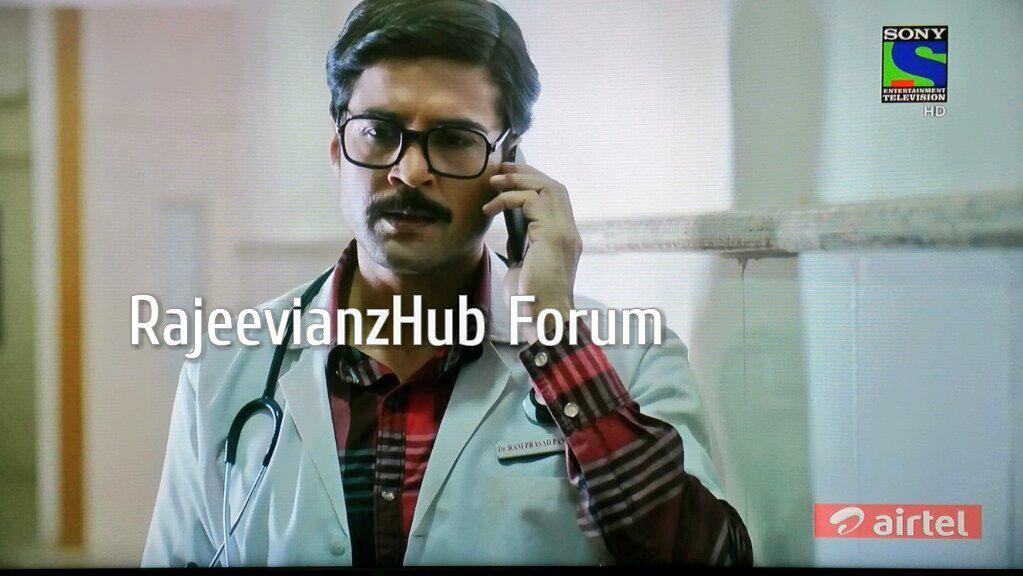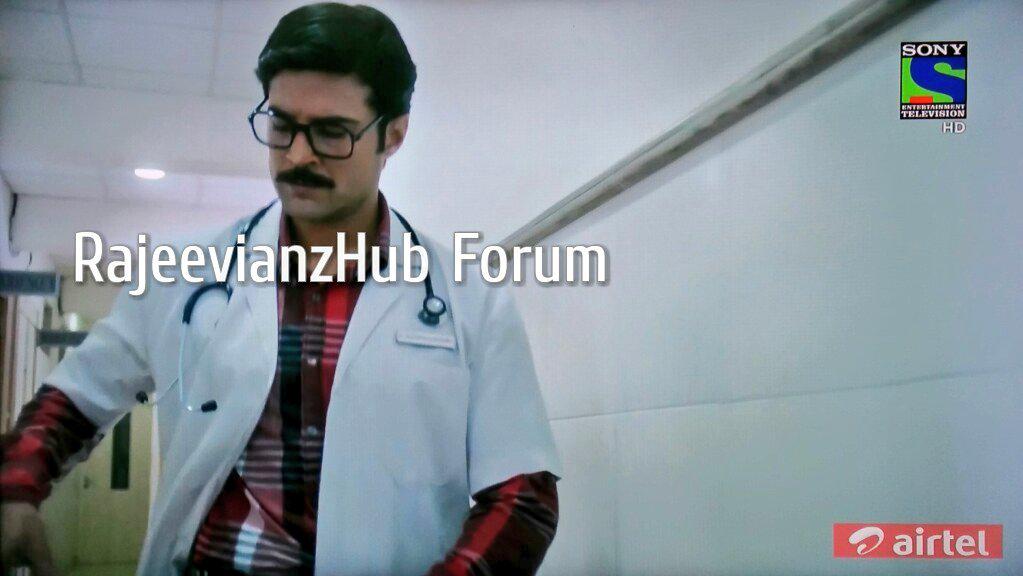 Kabir goes to the morgue of the hospital where he finds the dead body of Harvinder Singh Rajpal and takes pictures. in the mean time another compounder comes and locks the morgue door. 
Today's Episode was a treat to all Rajeev fans as we had a complete episode only on our hero. Rajeev is a master of disguise
 this is the second time he has shown his skill of adapting any language any accent with ease. when it comes to language he is a real perfectionist. It was really hard to identify him in the doctor's get up he was looking a complete nerd 
 but as I said the strongest part was his accent and command over the dialogues she spoke in that Bhojpuri hindi tone. Hats off to him 
Jane Se pehle-
Paap aur apradh me kya fark hota hai. Jab hum kisi dharm ki manyata ke khilaf jate hai to wo paap, Jab kanoon ki prakriya ke khilaf jate hai to wo apradh. lekin jab sirf kuch rupiyo ke liye insaniyat ki bali chadhai jati hai apne swarth ke liye insano ko dhokha diya jata hai to use kya kahenge paap ya apradh ya phir dono? Sochiyega.