Recap- 
Kabir tells Madhav Nath what he is doing is not right. Madav Nath blames the system for his actions and tells Kabir that he will bring the change. He takes his picture and send it to Khalid. Ananya's Locket falls from her neck and Kabir sees that article about her father in it. he keeps the article and eaves the locket there.Inspector Khurana traces the hideout where Kabir and Ananya are kept but before he could reach there Madhav Nath shifts  them from there. 
Review-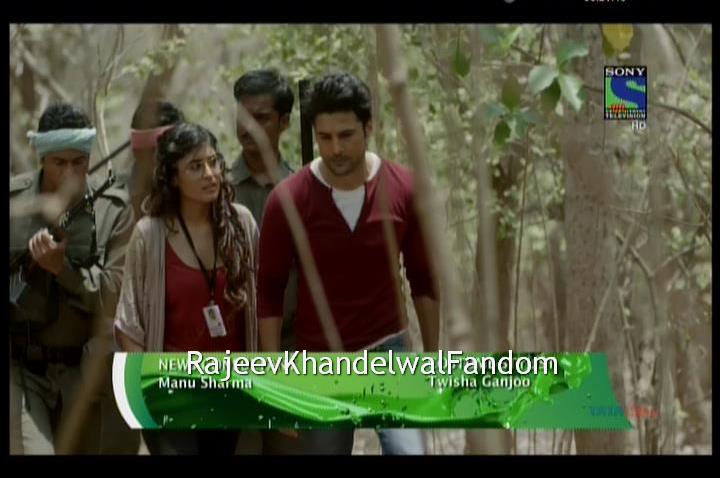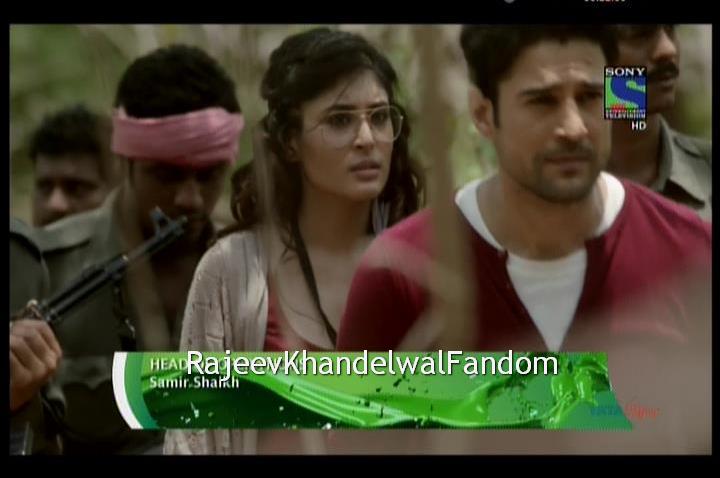 The show starts with Madhav Nath and his people taking Kabir & Ananya inside the jungle to some other hideout. At KKN everyone is consoling Ananya's mother. Ronnie tells her that Ananya must have left the locket as a clue.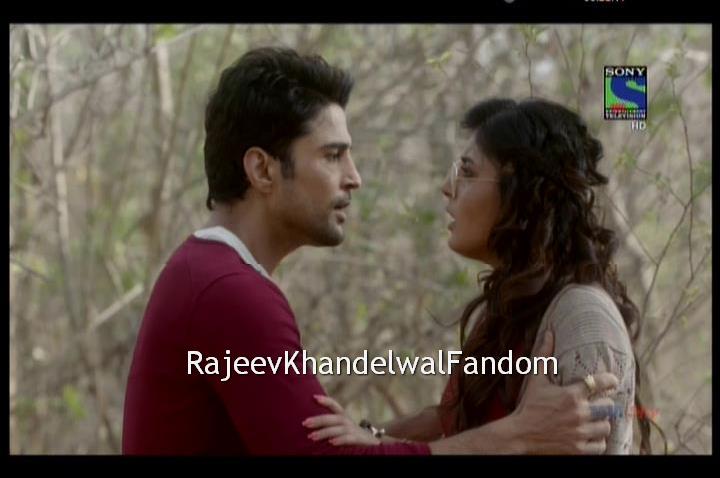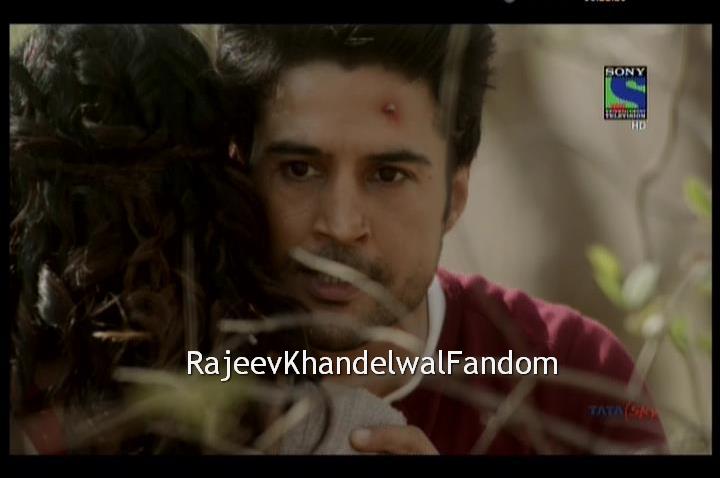 Ananya asks Kabir if there are wild animals in the jungle, she tells him that nothing can be more wild than the people with them. Kabir tells her that looking at her track record she can fight with any animal. Kabir asks Ananya how does she know about him working for Janta times for 3 days before joining Delhi Kranti. Ananya tells him that she is following him since 8 years when she realises that her locket his mission and panics. Kabir tells her that he has left that locket as a clue to find them but Ananya tells him that the locket is really important for her and she will get it back. She runs towards the previous hideout, Kabir tries to stop her but Madhav Nath's people holds him back. Madhav Nath thinks that Ananya is trying to run away and shoots at her. Kabir is shocked and blank to see Ananya being shot when Desu hits him on head and he looses his consciousness.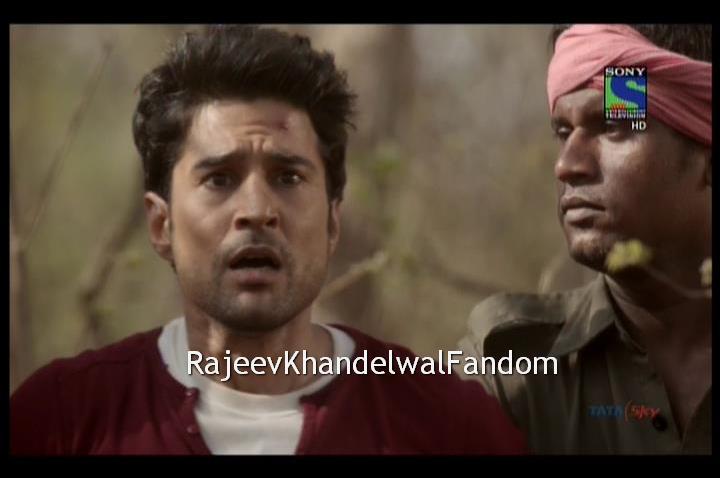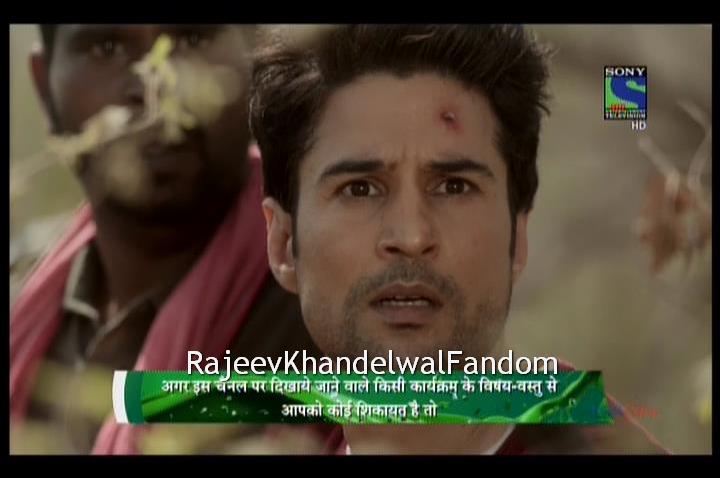 Pandit ji tells Kahlid that he is arranging for a protest march against the release of the movie. Malvika and Khalid also talks to other media people to join them. Madhav Nath is watching Ananya's mother's plea for release of her daughter and Kabir.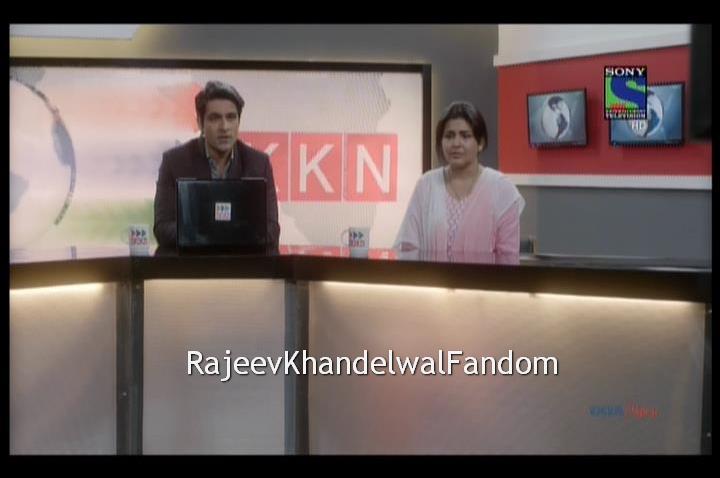 Desu tells him that history is being repeated as police has raided their village and now everyone there has been tagged as a criminal. Kabir who is gaining his consciousness listen to all this and realises the rift among the baghis. Kabir asks about Ananya but Madhav tells his people to tie & lock him. At KKN every one is quite surprised to meet Kabir's brother as no one has ever heard anything about him.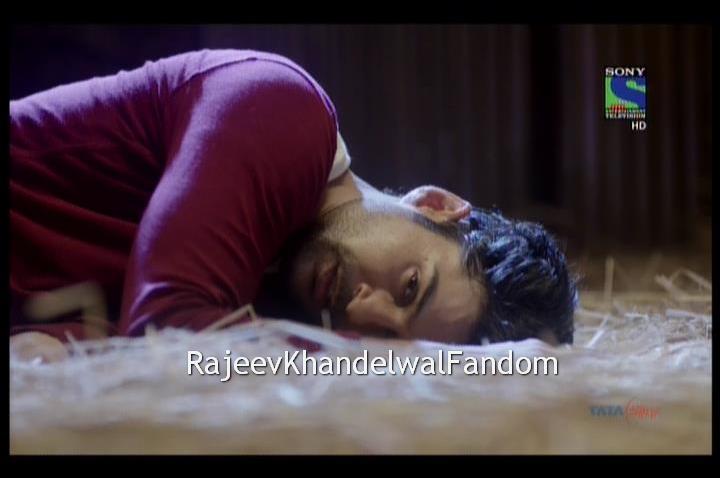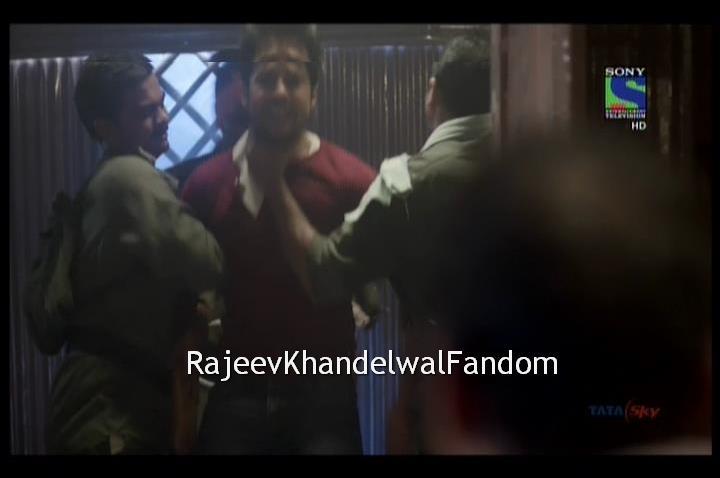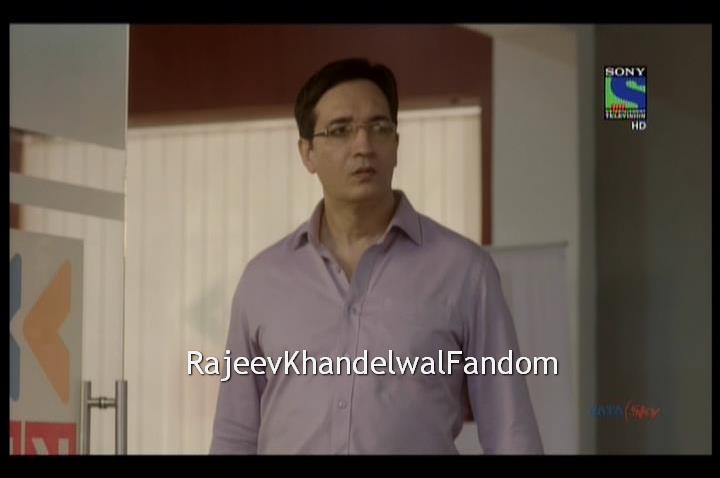 The goons brings unconscious Ananaya to the hideout. Kabir is worried to see her like that and tried to check her pulses. Madhav tells him that he didn't miss his target but has kept her alive purposely as one day is left for the film to release. Kabir splashes some water on Ananya to wake her up. He helps her to sit down.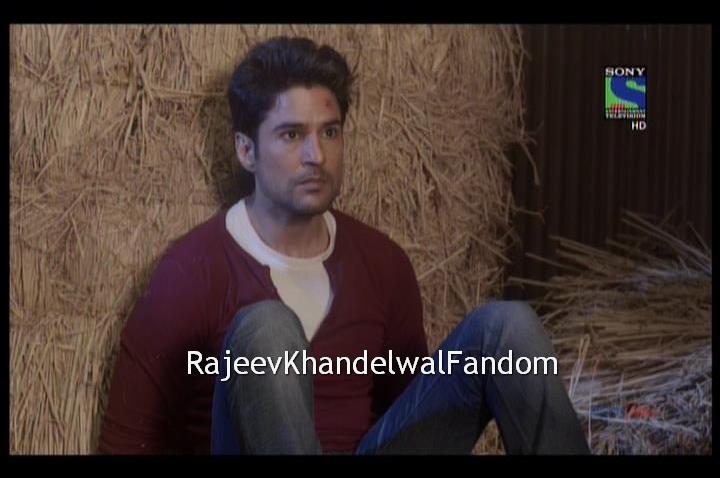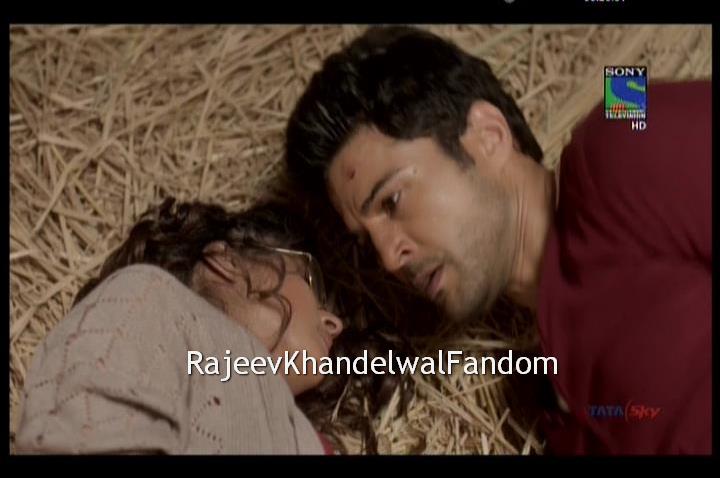 At KKN everyone is planning for tomorrow's protest march. Kahlid calls Kishen Jaisingh and asks him his decision who tries to tell him that he will have to bear huge loss if the movie is not released. Khalid gets mad at him and tells him if KKN wouldn't have promoted his movie no one would even know that it exists. He screams at him and tells him not to call him ever again.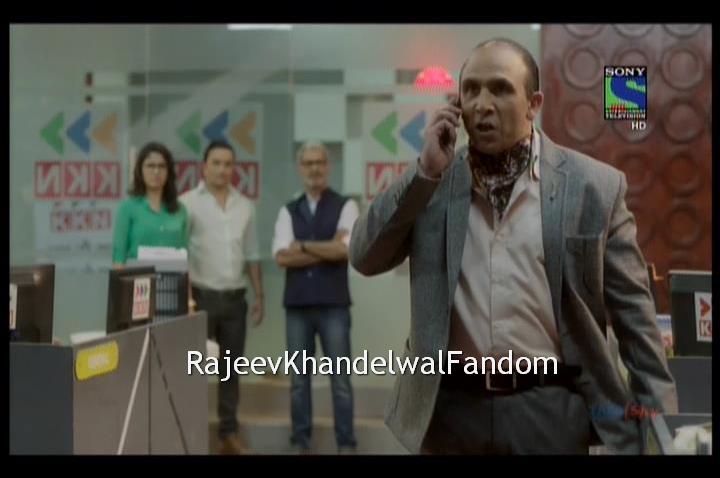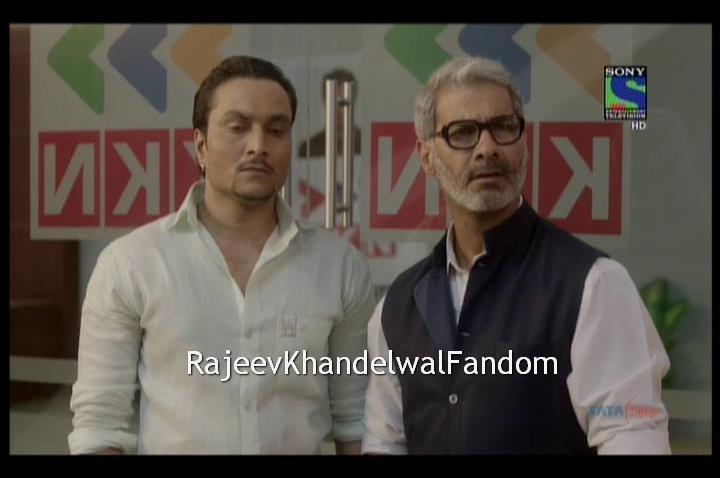 Here at the hideout Kabir and Ananya share a moment together, where Ananaya tells him everything about her father and asks him if he remembers him. But Kabir tells her that its been long and he doesn't remember anything about the incident. Ananya gets upset and tells him that hen he joined KKN she felt that she will now be able to find her dad who is missing for last 8 years. She asks him if he will help her as a junior, as a friend to find her dad. She asks him if they can be friends. Kabir says that if they get out of this place alive then their friendship is pukki . He tells her that she is very beautiful and her are are more beautiful but he specs hide their beauty
Episode was as rocking as ever. Having Kabir's brother was great but also raises suspicious as to the way he was behaving. something is bound to be fishy there or may be I am  expecting too much 
. Kabir Ananaya scenes were great but somewhere I felt they lacked the intensity and the flow that was needed to establish a love interest in both of them. Everything seemed to be so sudden. Hope the directors take care of this in future. Kahlid was my favourite today. For the first time in these 9 weeks I have seen her behaving like the owner of KKN and not a bitchy saas.
 Rajeev one again excelled in the emotional scenes. His confrontation with Ananya was awesome. HE had so many different expressions at the same time. He was curious to know what was Ananya's story. He was scared of her questions, he wanted to hide the truth and at the same time he was feeling bad for lying to her. Each and every emotion was perfectly portrayed. So this now becomes one of my most favourite episode of the series.
Jaane se pehle-
Insaan ki sabse badi kamzori aur sabse badi takat uske jajbat hote hai, agar jajbat hume kathor banate hai to wahi jajbat hume narm bhi banate hai.Agar jajbat hume dridh banate hai to wahi jajbat hume lachar bhi banate hai, agar kisi ko pane ki chah humme urja bhar deti hai to kisi ko khone ka dar hume khokhla kar deta hai.Lekin jo bhi ho ye jajbat hi to hai jo hume insaan banate hai.
My Rating- 4/5